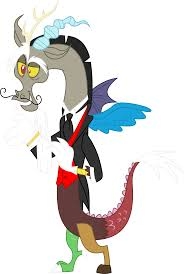 Discord calls himself Sir Real. The princesses don't approve. So he is a statue now, and the dictionary just got updated. Twice.
---
Set before he turned to stone the first time.
Happy April Fools!

Oh, just don't mind me.
This was all thought of, written, edited, and published on April 1st. A big thank you to My Little Epona, my editor!
Chapters (5)