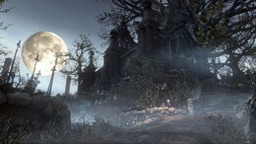 Source
Bloodborne Crossover. (Spoilers for Childhood's Beginning Ending of Bloodborne and the game in general)
Sunset was but a child, a genius with magic for one her age, when her attempts to introduce old magics to Equestria are shut down. She is banished from the kingdom, her once great destiny lying in tatters.
Equestria is but one realm of many, and the grief, fear, and suffering of the magically gifted filly reaches beyond time and space.
All the way to The Hunter's Dream and a transcended hunter. Great One or not, how could Raine ignore a crying child? Her empathy kept her sane throughout the long hunt, and it will carry her across realms.
Chapters (4)