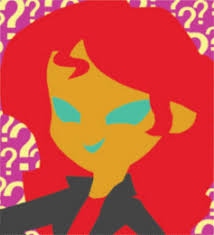 Sunset is cruel, a secret - stealer, and most importantly, Anon - A - Miss. Sunset is sad, broken, and innocent. Which is the real Sunset? Will anyone find out before it becomes too late?
Just weeks before Christmas Break, an online Mystable user by the name of Anon - A - Miss began posting people's deepest secrets. The main target and victim; Sunset Shimmer.
Students began making her life hell and made her began wishing for death. Anything to escape the pain of having to deal with the burden of being the main suspect. Only a few people believe she's innocent.
Meaning by few people? Two. Literally two aside from her; Flash Sentry, her ex who surprisingly believes her, and Sugarcoat, a student of Crystal Prep Academy. But is it going to be enough to keep Sunset around before she successfully ends it all?
Rewrite of Anon - A - Miss: Another Way
Chapters (5)