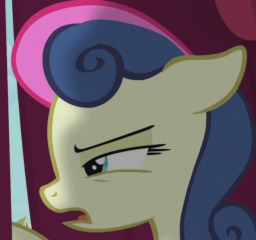 Some years before the return of Nightmare Moon, Bon Bon wants nothing more than to take life slow and easy. Berry Punch just wants to raise her daughter. Neither of them feel like they entirely fit into pleasant Ponyville.
When little Ruby Pinch starts reacting with stark terror to the idea of sleeping in her own room, nightmares and an overactive imagination are the immediately obvious explanation. Everypony knows that the monster under the bed isn't real.
But maybe Bon Bon can offer a second opinion without immediately outing herself as a monster hunter. Some nightmares are more real than others, and ponies have to look out for one another.
Chapters (1)