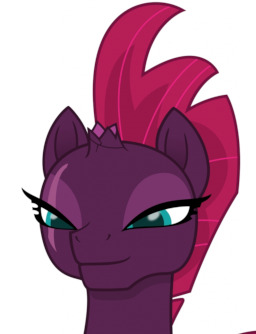 Minor spoilers for MLP: The Movie
Her plans are foiled, nopony seems to bear a grudge and the Friendship Festival is in full swing. Tempest isn't in a partying mood and keeps to the sidelines, where she encounters an earth pony mare who knows a thing or two about screwing up your own life.
Takes place before Twilight Sparkle talks Tempest into showing off her horn powers through firework.
Chapters (1)