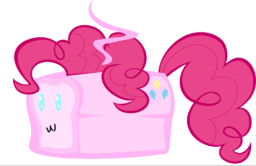 Pinkie Pie wakes up to find herself in a totally different situation than she expects, for she is no longer Pinkie Pie. She is bread. And bread has but one mission...
...she will become toast!
---
An unlikely crossover between Equestria Girls and I Am Bread.
Special Thanks to DualX for the title pic.
Chapters (1)