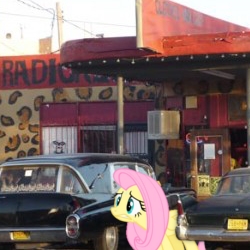 What happens when a pony appears in your path. What do you do? What do you think? How do you even handle such a situation? Even if you could keep her safe, would she trust her life to you? One college student is given the opportunity to learn these answers for himself, but maybe he's the one who needs to be saved.
Another experimental story. This one is in the spirit of "My Little Dashie". This will not reach the same emotional levels as Dashie, but I don't intend it to. If you haven't read it before, I suggest you do so.
I don't know where I'm going to go with this, so I don't know how many chapters it will be. I'll just keep it going until I feel it's time to stop. I hope this doesn't dissapoint anyone.
Chapters (14)