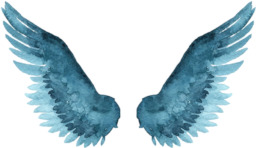 Source
This story is a sequel to His Other Half
---
'Unable are the loved to die, for love is immortality.' - Emily Dickinson
Nobody ever told Soarin that grief felt so much like fear.
Some leave our lives as quickly as they entered. Some were with us right from the dawning of our existence. Some leave footprints all over our heart, and change us for the better.
But some insinuate themselves into the very centre of our hearts, become our whole life, alter the very nature of our souls, and we are never, ever the same again.
They had been together for so long, the prospect of losing her had never really crossed his mind. He couldn't imagine a world without her, it was simply... unfathomable.
But he knew he couldn't stop it from happening.
And he hated that.
Chapters (4)