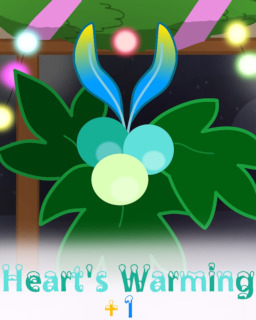 This story is a sequel to Studying (with) You
---
The stress-filled days of exams and personal problems are finally over and all the students are looking forward to seeing their families again and celebrating their respective celebrations. But it looks like Gallus changed his mind and is no longer going home for the holidays and, instead, prefers to stay in his room and spend the days alone. Sandbar can't let that happen and invites him over to his home to spend the holidays with him and his family. This includes all of their unique, fun, and sometimes a bit weird traditions as well!
Will Gallus enjoy the time with his boyfriend's family or will the differences that come with their races ruin the most magical night of the year? And what's the deal with Gallus' sudden change of heart? Did something happen or was is just a spontaneous decision?
A new challenge for the new-formed couple is waiting for them, all wrapped up and with a pretty ribbon on top.
Chapters (1)