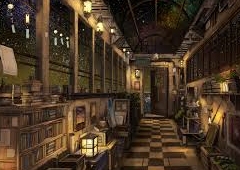 Twilight Sparkle has been known to make up random friendship lessons on the spot for Starlight Glimmer. Unlucky for Starlight, when reports of a new creature was spotted setting up shop in Ponyville, Twilight just couldn't resist and sent Starlight to greet this new creature as impromptu friendship lesson.
Can Starlight handle meeting this newcomer, or will she forever be destined to fail?
On a side note, why can't anypony open the doors of Twilight's castle?
Chapters (3)