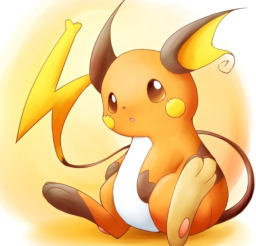 Source
This story is a sequel to Little Lost Raichu
---
It has been over two weeks since she woke up in the Everfree Forest, devoid of memories of her past and unaware of her own powers and abilities. Twilight and her friends accepted her, nursed back to health, fed her and provided with a place to live. Despite all the accidents and troubles she caused, she was met with kindness, forgiveness and friendship.
With part of her memories restored and aware of her survival and combat abilities, Raichu is determined to repay their kindness. How? By becoming a mercenary (help for hire) and earning her keep.
No matter how dangerous or silly the job, no matter if her life would be in danger, she was going to be useful. Will ponies underestimate her due to her innocent and weak appearance? Or will she prove them wrong and make her caretakers proud?
List of Prof-readers:
Jay Tarrant (Thanks for very quick proof-reding and all your constructive feedback).
Golarala (Thanks for checking for missing errors in prologue and chapter 1).
SilverDiamond (Thanks a lot for a very quick assistance with the side-story, it will greatly haste the uploading progress.)
Chapters (16)