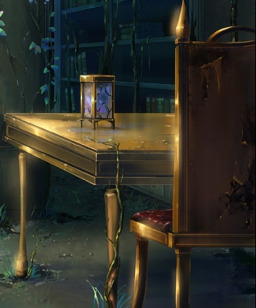 Equestria is drained of magic. Unicorns can barely levitate, pegasi find themselves straining to move clouds and fly. Earth ponies are weak, and their growth is far less than normal. they are all cursed, such that no pony can go near any other pony not of their own kind.
And it is slowly failing. What remains decays, the magic too thin to continue on. Equestria has one last chance to find harmony, or it will die, and the magic will be gone. It will be hard, almost impossible really, a fool's errand if not for the grave importance of the task.
Six mares are the only ones who can help. And they can do it, should they try. there is really only one problem;
Nopony knows about the decay. Nopony chose those mares but destiny. They need to accomplish a task without knowing it, how to do it, or even that it is something that needs to be done. And they must:
Or everypony will find death when the magic finally fades.
Chapters (15)