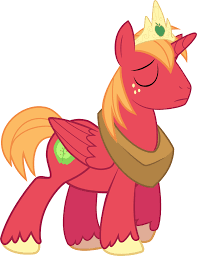 In Spiketopia, Big Mac is a unicorn. When he created his character, he choose to be a unicorn, rather than an Earth Pony.
In his dreams, he is also a unicorn, or sometimes even an alicorn. When he got the choice to be anything or anyone he wanted, he choose to become an alicorn.
Now alone in the evening, walking home from guy's night, he has ample of time to reflect on these choices and the secret wish they stem from.
Chapters (1)