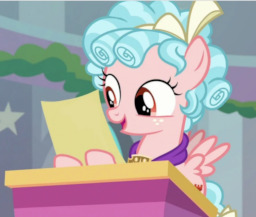 After escaping Tartarus and bonding with her new friends(?) Cozy Glow decides that its time she sent an update on her life to her father. He was the one who taught her everything she knows about how to interact with other ponies, and he's always been there for her.
Yep, it's definitely time she wrote to Svengallop about everything she has been up to.
---
Now with a reading on YouTube by the incredible Lotus Moon.
Sequel can be found here.
Chapters (1)