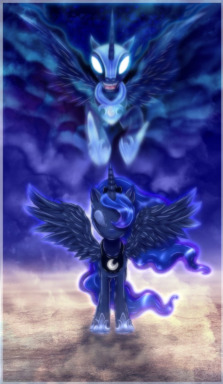 Source
We have seen Luna as a sarcastic misfit among ponies, at times corrupted by evil......
But does anyone know the true story?
Is Luna really so different from every other pony?
Luna fights long and heartbreaking battles....... But most of them- are with herself.
Fighting the power of Nightmare Moon, waging war with her sister, falling in love, and most importantly simply trying to find her place in Equestria.
Chapters (7)