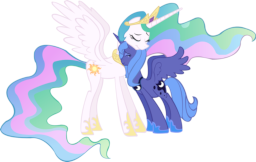 Evil is coming.
They may not be able to stop it.
Equestria has one chance left.
An idea that Celestia is unsure to do.
As it may breaks Celestia and Luna hearts.
It may also break someone else heart.
Will it be enough?
If they fail then evil wins.
But if they win.
There victory shall be a prize better then anything else.
Chapters (2)