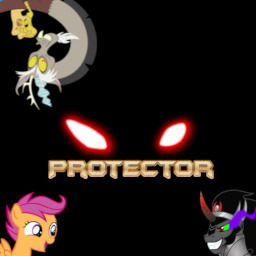 I am a unique creature. I'm the only one of my race. I was know as fear and hope. I would serve a pony from time to time. My latest was King Sombra. He saved my life so I saved his. This lead me to be captured and locked away. Years have gone by and I have been forgotten.
That was until I felt a sign of life approaching me. If this creature sets me free I shall owe my life to them.
I am Dako. I am fear and hope. I shall have a new master.
Chapters (1)