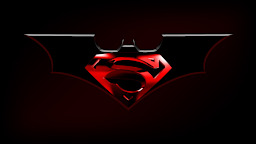 Applebloom and Diamond Tiara.
Two little fillies with a world of differences between them.
But both have started down the road to Justice.
One stands in triumph, the other embraces tragedy.
One shines like a beacon, the other shrouds herself in darkness.
Two fillies, two heroes, a world of differences.
So this is sort of my take on a ponified DC Universe with Applebloom and Diamond Tiara in the roles of Superman and Batman. Hope you all like it!
Please leave a comment. I LOVE comments.
Chapters (6)