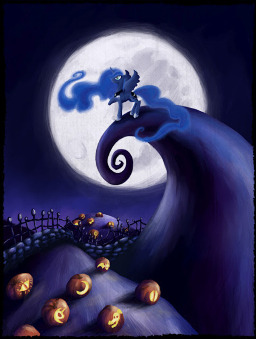 Source
A Long time ago, But not so long it would seem,
was a place you have perhaps seen on TV.
The story you are about to be told,
depitcs what happens when 2 worlds unfold
Now, you've probably wondered where Nightmare Night comes from;
if you haven't! I'd say it's tim you begun!
Chapters (1)