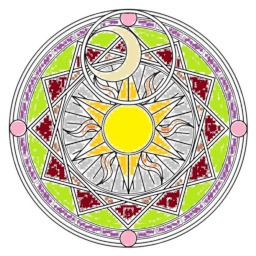 Quick Silver was born in a place sealed in a rift in space. There he was raised and lived a normal life. After his family was murdered he is sent to live with his aunt in a town called Ponyville. Upon his arrival he learns that his abilities are not normal. Throughout his stay he listens to a voice telling him that an evil born before light is looking for him. Further explanation shows the reason is it is looking for a host and his most darkest secret is why it wants him. Even he doesn't know his fathers history and finding out maybe the only way to survive. The problem is he must risk body, mind, and soul to discover a lost magical power that could put the world and light itself as we know it at jeopardy. However he wont be alone all seven of his friends and one dragon will help and discover that they also play a role in this event.
With this new arrival Princess Twilight Sparkle believes that harmony and friendship will prevail over this evil but when Discords soul is found trapped inside of a book, she begins to realize she was wrong. Fluttershy then comes to the castle of friendship to exclaim she saw Discord spying on the new colt in town even though Discords soul is trapped within the bindings of the book.
Teen rating because there will be ponyfied cussing and some fights but no blood. There will be a lot of characters and reveals of past secrets Quick Silver will learn about his family. Cross over because of a few game references (Final Fantasy V and Bleach) also a few of my own incantations their is eight and they are titled: Firo (Fire), Hydrin (Water), Terron (Earth), Areis (Air), Holyigus (Light), Shomora (Dark), Tempral (Time), and Vortexum (Space)
Please feel free to leave comments they will be greatly appreciated.
Chapters (8)