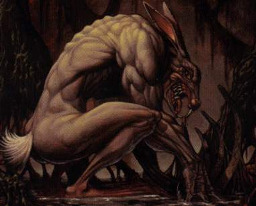 Plunk a young filly who recently moved to Ponyville and finds an out of place Kezzerdrix.
How does one perceive friendship when faced with a horror that can take it and one's life away?
Plunk is about to find out for herself.
The Kezzerdrix is a creature card from the card game Magic The Gathering.
The time line for this story and the other two after is set before the episode Magical Mystery Cure.
So this is before Princess Twilight.
The wording to this story has been slightly updated.
Chapters (5)