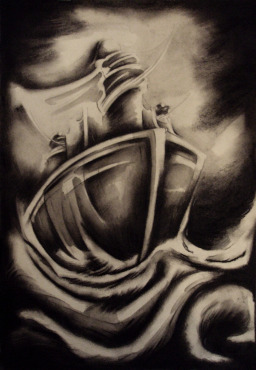 Source
Ever wonder ye, about the past.
The tale of Equestria's ocean.
Of ships and sails, and ponies' tails.
And of their strong devotion.
To cross the sea, to be the first.
That was their one true goal.
Journey with them now, and see the how.
A story to bold for a foal.
Inspired by the poem: "The Rime of the Ancient Mariner" by Samuel Taylor Coleridge.
Cover art credited to dA user: TALONABRAXAS
Chapters (10)