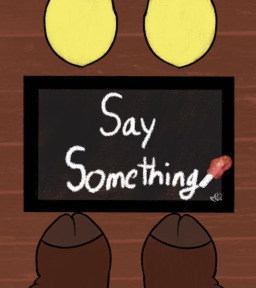 Hollow Oak is a long way from home, in an unfamiliar land. Yet somehow, she finds a pony who's exactly like her.
---
Winner of a Quills and Sofas Speedwriting Contest, with the prompt of 'Insomnia.' A reward commission for Emotion Nexus, who requested a story involving a Kirin under the effects of the Stream of Silence meeting a mute pony.
Cover art by Snow Quill!
Chapters (1)