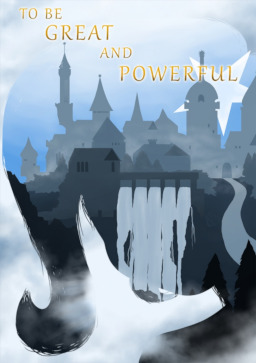 Trixie Lulamoon is a struggling student who has always dreamed of becoming a great and powerful magician. Unfortunately, she is now in her final year at Celestia and Luna's Academy for Young Sorcerers and still further from her dream as she has ever been.
However, Trixie's fate takes a change for the better when she is given a chance to become everything she has ever wanted to be. They say power corrupts, but Trixie doesn't care. She will become the top student and the best magician in the academy, even if it means borrowing a power she doesn't fully understand from someone she doesn't fully know.
And in the wings, something far more sinister stirs...
---
This is the first story I have written for this site that isn't connected to the Bloodlines Continuity. Tell me what you think, and if you want more!
Chapters (1)