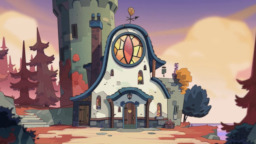 While organising the restricted section of the Canterlot Archives, Twilight stumbles across an old secret, one that Celestia had forgotten about, and Luna had hoped long buried.
Drawn back to the Boiling Isles for the first time in many years, the two find themselves wrapped up once more in old rivalries, conflicts, and the antics of a certain demented owl lady.
Neither Hexside nor Equestria have any idea what's about to hit them.
Chapters (6)