Search

Equestria Girls
Romance
Slice of Life
---
Sunset is looking back on the events in her life that truly matter. There are some that she regrets, but others she wouldn't trade for the world.
Continuity: Homecoming
Featured Sidebar 3-27-2017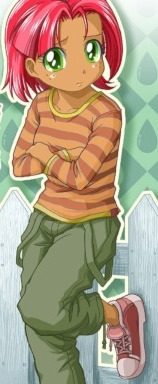 Equestria Girls
Romance
Sad
Slice of Life
---
Spring, a new season for a new you, or so everyone says. Babs never looked at spring as such, always considering it to be a joke. That was until the day she was getting a kite for her cousin Apple Bloom that the meaning of a new spring change hit her. And all it took was a single encounter to change her whole perspective.
*I would like to thank Dreagknight-LostWriter for the help.*
*On popular stories as of 3/27/17*

Comedy
Romance
---
Mithra is a cute, little filly that lives in Fillydelphia! Swift Shade is a bat pony colt who also happens to live in the same city! Little Mithra wants a scary slumber party, and her new friend seems like the perfect colt for that. Bat ponies are supposed to be scary, right? Right!
Except looks can be deceiving. Really, really deceiving.
Sex
Drama
Random
Romance
Slice of Life
---
This story is a sequel to
Shaping Love and War
---
Love is patient, love is kind. Love is caring, love is blind. Love knows no fear, no enemy. Love knows no no hatred or envy. Love is no game, but so much more. We are shaping love and war.
Thirteen moons, one day shy of a full year, have passed, and Screwball couldn't be happier with her soulmate, Thorax. He feels the same, but the two of them have been spending plenty more time alone than they'd like. When they finally reunite, they play Patience. Since it's a one player game, the two of them take turns watching each other and commenting on their play styles.
Comedy
Romance
---
It's not easy to go back to your life after a thousand years of insanity and exile. It's not easy for Luna to even leave her room. All the same, there's a special somepony that Luna desperately wants to get closer to, and that's worth facing the outside for. All she has to do is get up the nerve to talk to her.

Drama
Romance
Sad
Slice of Life
---
After going through some personal struggles, Octavia finds herself through a dark moment in her life. But when she becomes enchanted by a certain mare's performance, her life is changed forever.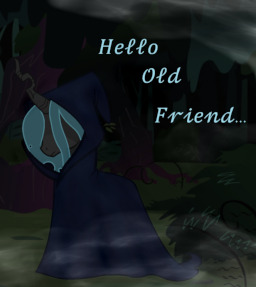 Dark
Drama
Romance
Sad
---
It was the witching hour.
A

lone Mare Trotted along a gloomy path that sat along the winding roots of the Everfree forests mangled trees and plants.
The

path

was rough and uneven. Seemed only to be used by the forests inhabitants and the lost souls who traveled it
But the mare continued, her resolve never wavering for a moment.
The

Darkness

stirred
_______________________________________________________________________________________________
Warning:Rated Teen For Gayness:Warning Is Really Gay: U no like U NO READ!
Thx For Reading!

Please feel Free To leave your thoughts in the comment section!


This Story's Prompt Was Originally By Anstca!
They're the Winner of the Monthly Prompt Contest Ill Be Holding .....Monthly!


Edited By The SUPAR AMAZING DRAGON HISTORIAN
Romance
Slice of Life
---
There's a rare Daring Do book in Canterlot Library, and Rainbow Dash just has to read it. However, just as Rainbow reaches for the book, it's pulled from the shelf by Moondancer, who offers a few options to tide her over.
Popular Story Sidebar 3-25-17

Comedy
Drama
Romance
---
This story is a sequel to
Shining Chitin Redux
---
Something unusual happened just before Shining Armor and Cadance left with their new posse for the train station...
This occurs right after Shining Chitin Redux Chapter 40.
Thanks, of course, to Damaged for letting my muse take a hack at writing with his characters.