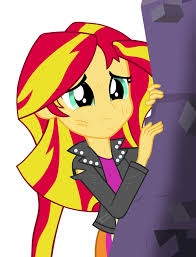 All Sunset was trying to do was help someone.
Her close friends had enough of that someone, and multiple attempts were building frustrations in everyone.
After a final attempt goes awry, Sunset goes to great lengths to try to avoid the group...afraid they will be angry and hate her for her betrayal.
What will her friends do? Will they prove she's right? Or will will they convince her that true friendship is forever?
(Note: the profanity tag is just a precaution. There isn't really any in this story, but some things are worded in a way that while they aren't actually profanity, they can easily be percieved as such.)
Chapters (1)