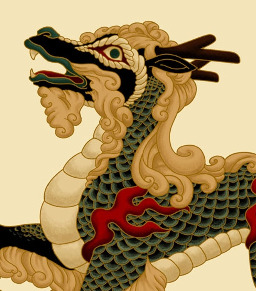 This story is a sequel to Spike Finds Love At Last
---
After a long and confusing relationship in the future, Spike and Twilight fell in love and decided to marry. The dragon's been adjusting to life as a husband and a prince, but just when he starts to get comfortable, he discovers that Twilight's pregnant with their first child. Fast forward several months, and she gives birth to their baby--only that said baby turns out to be a creature once thought to be just a myth. It turns out to be a kirin, a hybrid of a pony and a dragon.
When Starswirl the Bearded gets wind of this, it sends him asking questions of his own, questions he sets out to find the answers to. Celestia will join him on this quest, and what he will find out might just send shockwaves through Equestria...
In the meantime, Twilight and Spike have no idea how to raise a kirin, but they're determined to put everything they have into it. To say she'll be a handful is an understatement, especially when she unveils her powers...
Part 2 of the My Little Kirin saga. Spike Finds Love is Part 1. However, it is not required reading for this story. Edited with the help of Salnalus. No, the kirin doesn't look like that, just wanted to use a pic to show what they look like in mythology.
Chapters (4)