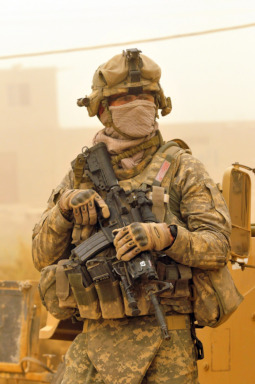 A US Soldier in Afghanistan gets sent on the biggest adventure of his life after a brutal ambush.
Lost, alone, and stuck in the middle of a desert that wasn't the one he started out in, SPC Cosby must find his way back to the safety of his country's soldiers and their allies. But unknown to him, he's a longer ways from home than he would have ever imagined.
-A shamelss self-insert, partly based on real events.
Chapters (3)