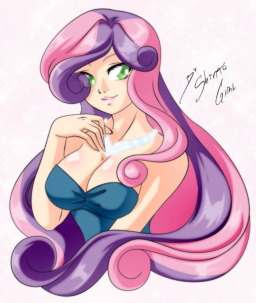 Sweetie Belle is all grown up.
It feels like a lifetime has been spent as both child and teenager, though her family insists it passed by in an instant. She is a true adult in the eyes of herself and the law. So, of course, it's high time she starts to enjoy grown-up things.
Including the Gala! An invitation with her name on it is the perfect beginning of this new life that lies before her, and how much fun will it be to enjoy. A night of celebrity. Of excitement! Of romance! Oh, how could she resist?
Though she doesn't have a date, and every invitation offers a plus-one.
And she'll be the only one of her friends without. Hmm.
---
Featured 04/24/23 - 04/25/23. Thanks y'all!
Chapters (3)