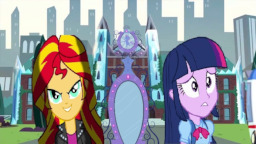 Sunset Shimmer has abandoned her studies, and has crossed a portal into an unknown world.
But the place she has come to is not the one we all know.
It will be the Crystal Prep students who will have to deal with the influences of Sunset
And Princess Twilight will have to face the new challenges that Sunset and this school will have for her.
Chapters (1)