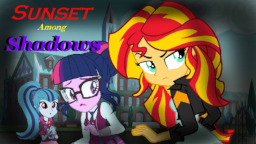 Anon-A-Miss, a mysterious internet user who corrupted Canterlot High School. All have accused Sunset Shimmer of this betrayal, even her friends have abandoned her.
Now Sunset is alone, as she once was, and depends only on herself to start again, among shadows ... New faces, and not so new ones, will come to her life.
Will sunset be happy again? Canterlot will ever know the truth? What will happen to the magic of friendship?
- "dark" label due to psychological conflicts and a certain degree of physical aggression -
- All chapters have been editing and correcting by icecreammac-
Chapters (25)