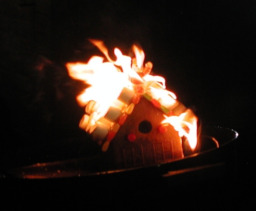 Source
A year after Nyx's first Hearth's Warming, she and her adoptive mother Twilight Sparkle are back in Canterlot to visit Twilight's parents... and, as Nyx learns, to take a tour of Celestia's School for Gifted Unicorns on the teacher's workday after school has let out for the holiday.
Unfortunately for Nyx, not all the faculty is as good at teaching as Princess Celestia... or, for that matter, as good at not being a pest.
And why does Superintendent Spell Nexus, the pony who created Nyx with forbidden magic, keep turning up? (Well, besides the fact that he runs the school.)
An unofficial story in the Past Sins universe, set a year after Winter Bells. Written for Brony-wan Kenobi for the 2022 Jinglemas story exchange.
Chapters (1)