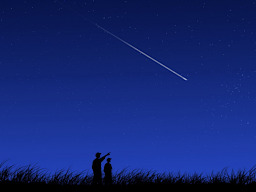 It was just a night for a few beers and the watching of a once-in-a-lifetime meteor shower for farmers/brothers Tom and Taylor. Instead, they find a group of magical ponies and a group of women who seem... very out of place.
---
Currently unedited.
My Little Pony: Friendship is Magic and all character from the show belong to Hasbro entertainment.
I do not own any of the characters or the show, this is a fan-made story.
Please support the official release.
Chapters (5)