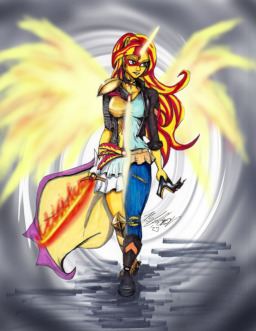 This story is a sequel to Incarnate
---
While crafting a universe, things are bound to slip through the cracks. Conversations and happenings that occur 'off screen' as one might say. This will be where those side conversations find the light.
Will update periodically as ideas take form. Most chapters will (hopefully) also include art pieces.
It is not necessary to have read Incarnate and its sequels to enjoy, but it would help tremendously since the timeline will likely jump about instead of just chronological order.
Tags and Rating may change as chapters are updated.
Chapters (2)