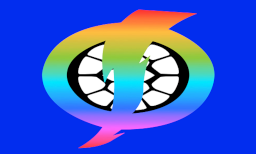 Source
This story is a sequel to Equestria Ninja Girls and the Crimson Thief
---
The ninjas and Rainbooms are back again taking on the Kraang, Subprime, Bixolio, and Armaggon this time in the city of Dakota, most notably known for it's crime, gangs, and Bang Babies. With the aid of their new allies Static and Gear, the ninjas hope to apprehend their enemies, before they pull off their most vile plan yet to create mutant Metahumans.
Equestria Girls x My Little Pony Friendship is Magic x Teenage Mutant Ninja Turtles x Static Shock x DC Animated shows.
---
This story was written by deviantartist TMNTony whom I promised to upload here when he was done.
Cover art done by AmethystMajesty25
The events of this story take place following the events of the Carmen Sandiego crossover; The Crimson Thief, and before the events of the Growing up Creepie story; Bugged Out.
Chapters (20)