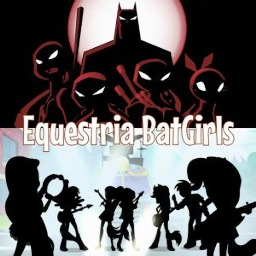 Source
This story is a sequel to Equestria Ninja Girls Rainboom and Crystal Ninjas
---
The Rainbooms and their Ninja friends from New York are back again for another adventure. After a mishap when battling Subprime and the Kraang the heroes and enemies are flung into another dimension landing in the dark city of Gotham. Cut off from their normal allies, the ninjas seek out the help of the Batman and his friends to find a way to get home. If they can all learn to work together that is.
Unfortunately for them, the Kraang have made allies of their own in the form of Gotham's baddest and insane Villains and Psychopaths, with Joker and Subprime leading the operation.
A little story done by my artist friend jebens1 who requested I put it here with the rest of the stories. This takes place following the events of Rainboom Crystal Ninjas, but before the events of Wanted Bebop and Rocksteady.
Chapters (21)