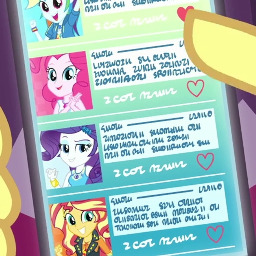 This story is a sequel to Pretending To Be Mine
---
This is a short story that is an additive to one of my longer Flutterdash stories!

While it's better to read my previous story, it can be read as a stand alone. They are missing scenes during the first chapter of Pretending To Be Mine. A side story of how each character found out about Fluttershy and Rainbow Dash dating. The rumor spread through school like lighting!
Also, yes I've been watching a lot of friends lately

IE, the title.
"Fake girlfriend" trope; EG Universe Story only; Fluttershy and Rainbow show up briefly but they are the main subject;
Chapters (1)