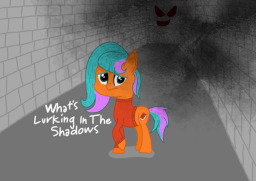 This story is a prequel to I Don't Want To Be Saved...
---
WARNING!!! The following story deals with the topic of rape, PTSD, and suicidal ideation. This may be triggering to some readers.
---
I was walking home from a fun night out with friends, taking a shortcut home. Little did I know what would be waiting for me in the shadows.
---
A lot of this was written whenever I was having panic or anxiety attacks so they might sound a bit rough but I kinda like how they are. If anyone is worried about me, don't worry. I'm in a good mental state, just wanted to work on a bit of backstory with her.
I wrote this story so people would have a better idea of what it's like to live with PTSD and so that I can finally feel free from my pain.
Chapters (2)