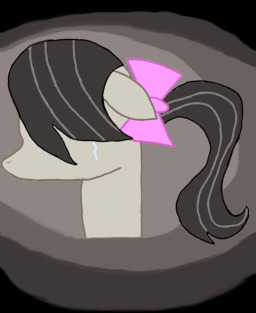 I'm not sure if this one is technically hiatus, but I'm working hard to update it.
---
After I have been touched by the beautiful story; Your lie in April, it has inspired me to write this story. Seriously, it's a really good story, go check it out.
In a way, I kinda based the OC (coming in a later chapter) off of this guy from an amazing Piano/cello group.
---
Silver Strings is a young filly who loves to play the violin, but the loss of her mother was a big impact on her, causing her to quit playing because it had caused her so much grief. A few years later, she meets a colt, and goes through a crazy experience with him, that would change her life.
---
I would like to give a big shout out and thank you to my mom and Griffongirl_Ellie for helping me with a few edits on this (I want to test myself with editing on this one) Also, I submitted this for a Fanfiction Contest.
I want to have art in this too, if you would like to draw something, feel free!
Chapters (1)