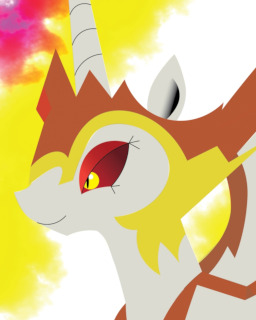 This story is a sequel to Sunrise and sunset
---
Daybreaker has just won the civil war but she was not the only one fighting it. She had many commanders leading her forces in the field, one of them is Field Marshall Midwinter, commander of Army Group 1.
Now that the war is over, Daybreaker isn't the only one thinking about the future. Midwinter has had a long time to think, both about her own past and the choices that let her to where she is now. Now she is finally ready to show the world her conclusion.
---
The story takes place in the Equestria at War universe, but you don't need to play the mod to understand this story. (it is really fun tho)
---
A sequel to Sunrise and Sunset, but it isn't necessary to read that story to understand this one.
---
The cover art is made by myself
Chapters (1)