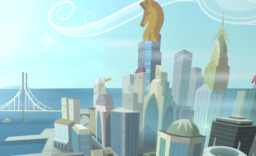 This story is a sequel to Manehatten Blues
---
I'm afraid it's necessary to read the other story, before you read this one.
Rated teen because of the serious subject matter.
Sweetie Belle had settled in a little bit and she even liked it a little bit.
Today she gets her first house guests and started over.
So meet Blue Velvet, Scootaloo's very special somepony and her daughter Blue Hope.
Chapters (1)