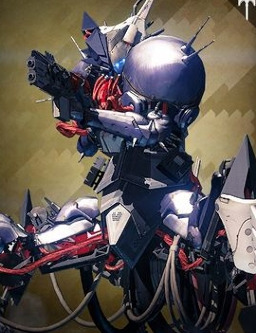 Aksis wanted power. He remembered the days when the Eliksni were more than just scavengers, were forces to be reckoned with. Then the Great Machine left them for dead. Luckily, him and his Devil Splicers found the solution. SIVA. An insanely powerful technology made by the humans but locked away for reasons unknown, this supermatter could, when programmed, transform anything. The Splicers used it to transform themselves.
When a group of Guardians attempts to kill Aksis, but fails, in their last ditch attempt to survive they unleash the power of a long forgotten Golden Age relic. Aksis is killed. Or so they thought. Now transported to the land of Equestria with a handful of Splicer forces, Aksis must survive.
Based off of Destiny: Rise of Iron
Tags will be added as needed.
DISCLAIMER: Do all Crossover stories have to have disclaimers? Nevertheless, it is blatantly obvious I do not own My Little Pony or Destiny. Those rights go to Hasbro and Bungie, respectively.
Chapters (2)