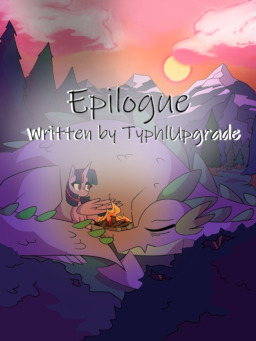 The nation of Equestria is no more.
It hasn't "been" for centuries. The great cities of Equestria are empty husks of their former selves, their only residents being the rats. What's left of the Equestrian people is scattered, isolated, and generally disagreeable.
And Celestia is gone.
Twilight and Spike witnessed this all, of the downfall of Equestria, and they've never quite recovered.
(My eternal gratitude to Pizza Pony for the cover. You can find their DeviantArt here: --> https://www.deviantart.com/provolonepone)
Chapters (2)