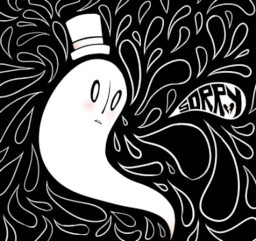 This story is a sequel to Pinkie Pie's Skeletal Bud
---
Fluttershy does a little cleaning when a noise erupts from the Kitchen, Fluttershy is hesitant to inspect it, but does so anyway. Upon closer inspection, there's a spooky ghost in her kitchen, ooohhhh!
Coverpic I got from Tumblr, here.
An Undertale & MLP mashup. Contains minor spooks, with a side of possible dawws.
Chapters (1)