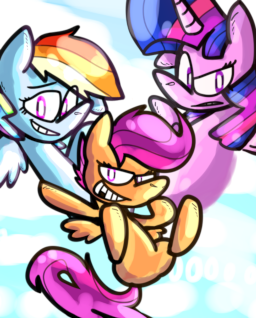 Source
This story is a sequel to I Dream to Fly
---
This is a sequel to I Dream to Fly. I'd highly recommend you read it first.
Two years after the incident that happened with Scootaloo, Rainbow Dash finally sees it fit to help the young filly learn to fly. With the upcoming junior Wonderbolts League, Scootaloo may have the chance to show ponies what she's really made of.
But will she be held back by the past?
Chapters (28)