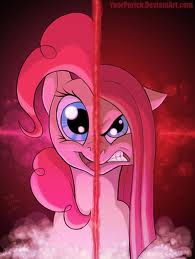 If you cry, you're dead. If you frown, you're dead. If you in some way do something to make others unhappy, you're dead. And that is why everypony's perfectly happy. They can't afford not to be.
---
Queen Pinkamena Diane Pie. Has a nice ring to it, don't you think? If only her former friends thought the same way! Why can't they see she is just doing this for everyponys' good. So they can all be...happy.
This is an ask fic.
2 sided story. 2 first person characters.
Chapters (6)