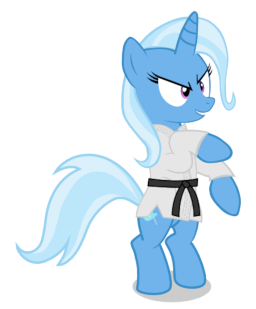 This story is a sequel to The Great and Powerful Trixie's Dojo
---
In the wake of her first studio's destruction, Trixie has managed to reestablish her Canterlot dojo relatively undisturbed. She's even had it painted. But when a certain troublesome student returns with her sister in tow, she finds herself in for more than she bargained for.
Earthquakes, property destruction, and uniforms ensue.
---
Editing thanks to Unimpressive Vagaries and Craine.
Chapters (1)