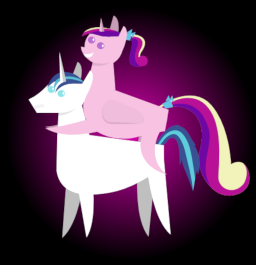 This story is a sequel to Vital to the Crown
---
As a corporal in the Royal Guard, Shining Armor is prepared for a lot of things, from potential monster encounters to donut runs. Even so, when called upon for another royal mission, he finds himself slightly surprised by its nature.
He's been asked to learn to throw a princess.
---
Editing thanks to Unimpressive Vagaries, Mesunare, and sourichan. Contains some mild Shining/Cadence shipping.
Chapters (1)