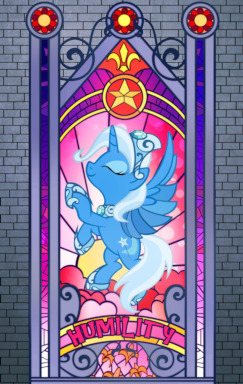 Source
Fed up with the way the political elite are handling the ruling of Equestria, Trixie decides that it's time for a change of pace. She decides it's time to overthrow Celestia.
Celestia decides it's time to have a little fun.
---
You guys can thank Razgriz (and the latest Seattle's Angels post) for this one.
Chapters (1)